Luxurious organiser with cover made of high-quality termo eco leather, with magnetic fastener and metal tile for engraving. Termo leather means that after embossing the logo is very contrasting and beautiful. The organiser contains 160 toned pages with rows. Does not include a ball pen.
Product size:
155x217х17 mm
Стоката, която добавяте не е налична на склад в София!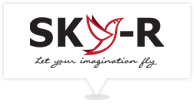 Потвърждавате ли, че ще изчакате доставката в посочения период за внос?